One of the things you've probably realized as you plan your wedding is that they are expensive. A wedding is among the biggest expenditures you're ever likely to have. So, as you are paying for the venue, the band, and the flower arrangements and see how expensive everything is, you may be asking yourself: Do I really need custom wedding invitations, too? No one cares about them after all. So, are they worth the cost?
First, that's not true: people do care about your wedding invitations. And, yes, they are worth it. Here's why.
Your Wedding Invitations Are a Reflection of You
What do you want people to think when they receive your wedding invitations in their mailboxes? How do you want them to remember that moment? The truth is that wedding invitations can tell a lot about you as a couple. Sending an e-vite or ordering something cheap off of Etsy will reflect on you and the effort you've put into organizing this special day.
With custom wedding invitations, you can choose the design and font as well as add elements that will make your friends smile and nod in agreement. If, for example, both you and your future spouse are passionate about diving, then you can use that to personalize the invitations.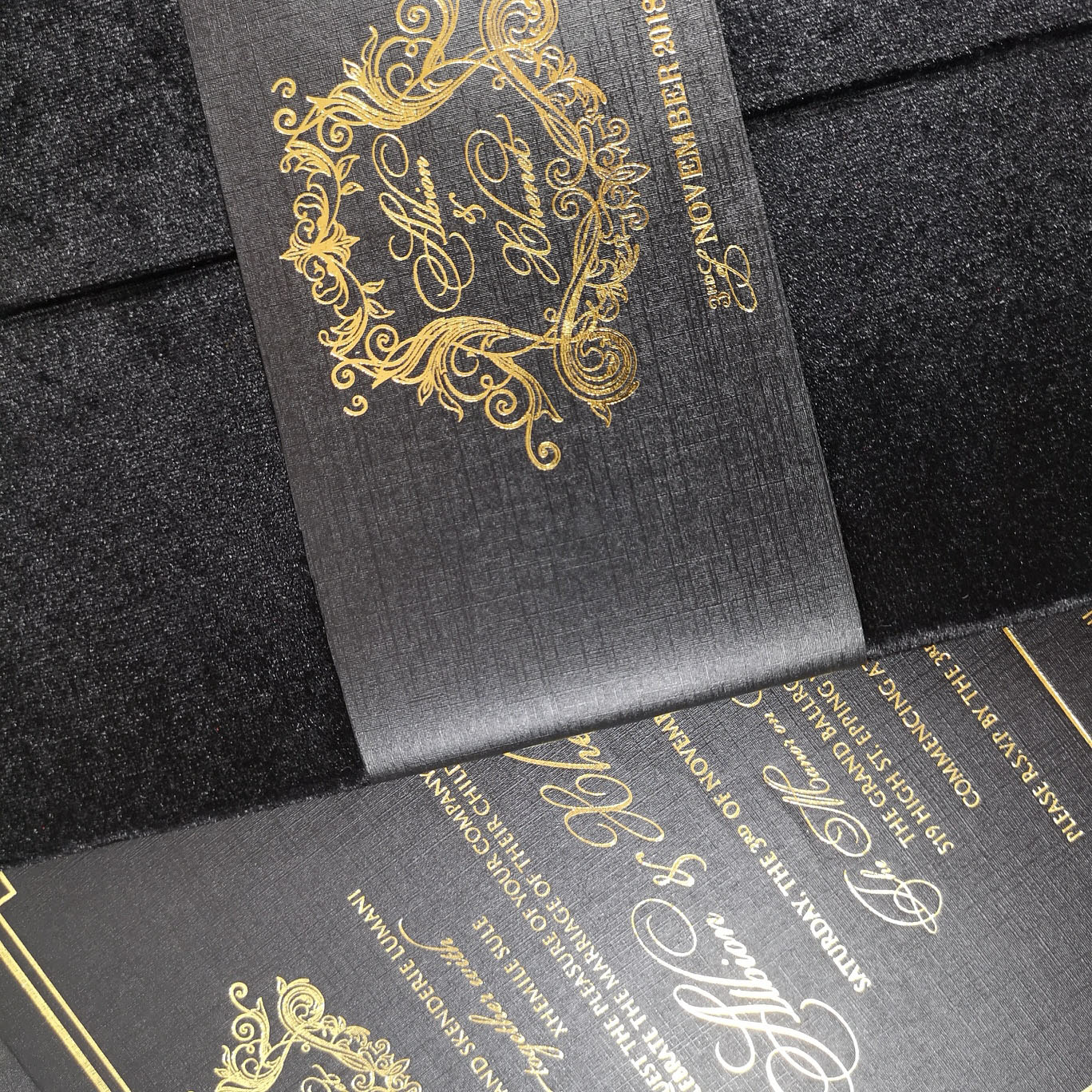 Your Friends and Family Will Cherish Them
One of the most common arguments against custom wedding invitations is that people don't care about them and they end up in the trash. That is simply not true.
Everything about your wedding is especially important to your parents, grandparents, and close friends. They will most likely keep and cherish the invitations for years to come. They are tiny reminders of this special day with significant emotional value. Imagine now that instead of beautifully designed invitations, your parents keep a simple piece of paper that you printed at home.
They are a Piece of Your Family History
It's unlikely that you will forget the day of your wedding or the name of the venue where it was held. But, your kids and grandkids might not know this information in the absence of any memorabilia.
Because they feature all these details about your special day, wedding invitations can carry a piece of your family history. Not to mention, by customizing them, you also tell others about your quirks, passions, and personality.
They Offer a Glimpse of Your Wedding
Imagine opening your mailbox and finding a wedding invite from your friends. You open it and you find a cheap piece of paper with a lousy design and a few words scribbled on it. You won't get that excited about your friends' big day, right?
That's how your guests will feel if you send them a cheap, DIY invite. Worst-case scenario: they won't even notice the envelope among the junk and spam they usually get and throw it away.
It might not seem that way, but invitations are a big part of a wedding. We can help you design yours. Get in touch and we will create custom wedding invitations that will be a true reflection of your love.