At Dennis Wisser, we specialize in gorgeous, hand-crafted custom wedding invitations. With our luxury invitations, you can put the finishing touch on your special day – and make sure that guests and attendees remember the event fondly for years to come. Read on to learn more about our luxury wedding invitations and custom wedding invitations.
Take Your Event To The Next Level With Luxury Wedding Invitations
Our luxury wedding invitations are second-to-none. We offer a huge variety of materials for both invitations and envelopes, including linen, velvet, acrylic, and even leather.
We offer invitations, as well as wedding folios, boxes, drawstring bags, and so much more – you can mix-and-match our products to create a truly unique wedding invitation experience for your guests. Our products can be easily customized and monogrammed for your event.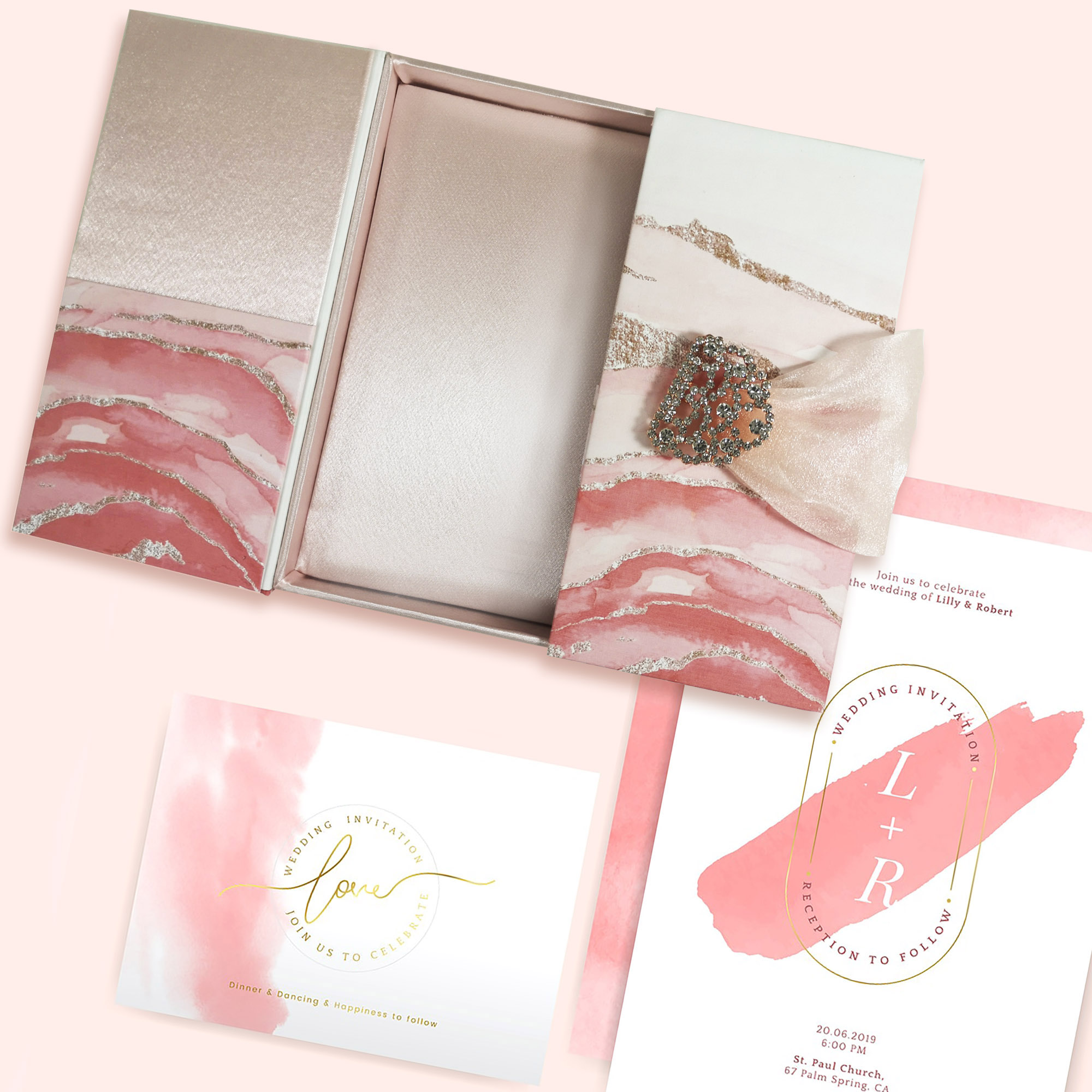 Work With Us For Custom Wedding Invitations – Create Your Dream Invitation!  
Thinking about creating a truly one-of-a-kind custom wedding invitation? We can work with you to create an invitation using any of the material and styles that we offer. We can use a design you provide yourself, or collaborate with you to develop a design that suits your needs.
With completely customizable invitations at the best prices, you can trust us to make your special day completely unforgettable, so contact us now to get a quote for a custom invitation.
Contact Us For More Information & To Get A Quote
Whether you're interested in pre-made luxury wedding invitations or creating your own custom wedding invitations, our team is always here to help you get the products you need at a reasonable price. To get started, click here to visit our shop, or feel free to contact us online – our team is always here to answer your questions and help you find what you need.
Luxury boxed wedding invitation set in blush pink