The

clutch bag

never seems to get half the praise it deserves, but once you carry a clutch, you'll see the benefits of keeping this slim purse in your hand and by your side. It's the bag you can carry anywhere.
A

thin envelope-style purse is the go-to choice for savvy women who want to leave the big bag at home. A small streamlined purse places the focus on you, not on the accessory you carry. It says you value more than the material things you carry every day. In fact, you can do without them.
You can also do without carrying things for other people, including your husband's wallet of your kids' items.
Small Can Mean Freedom
The clutch bag isn't the kind of bag you put everything except the kitchen sink in. It's a minimalist accessory that lets you leave the house with the briefest of accessories — your key, ID, debit or credit card, a comb and a tube of lip gloss. Think of the clutch as an external pocket.
All you need is the bag that can make it happen.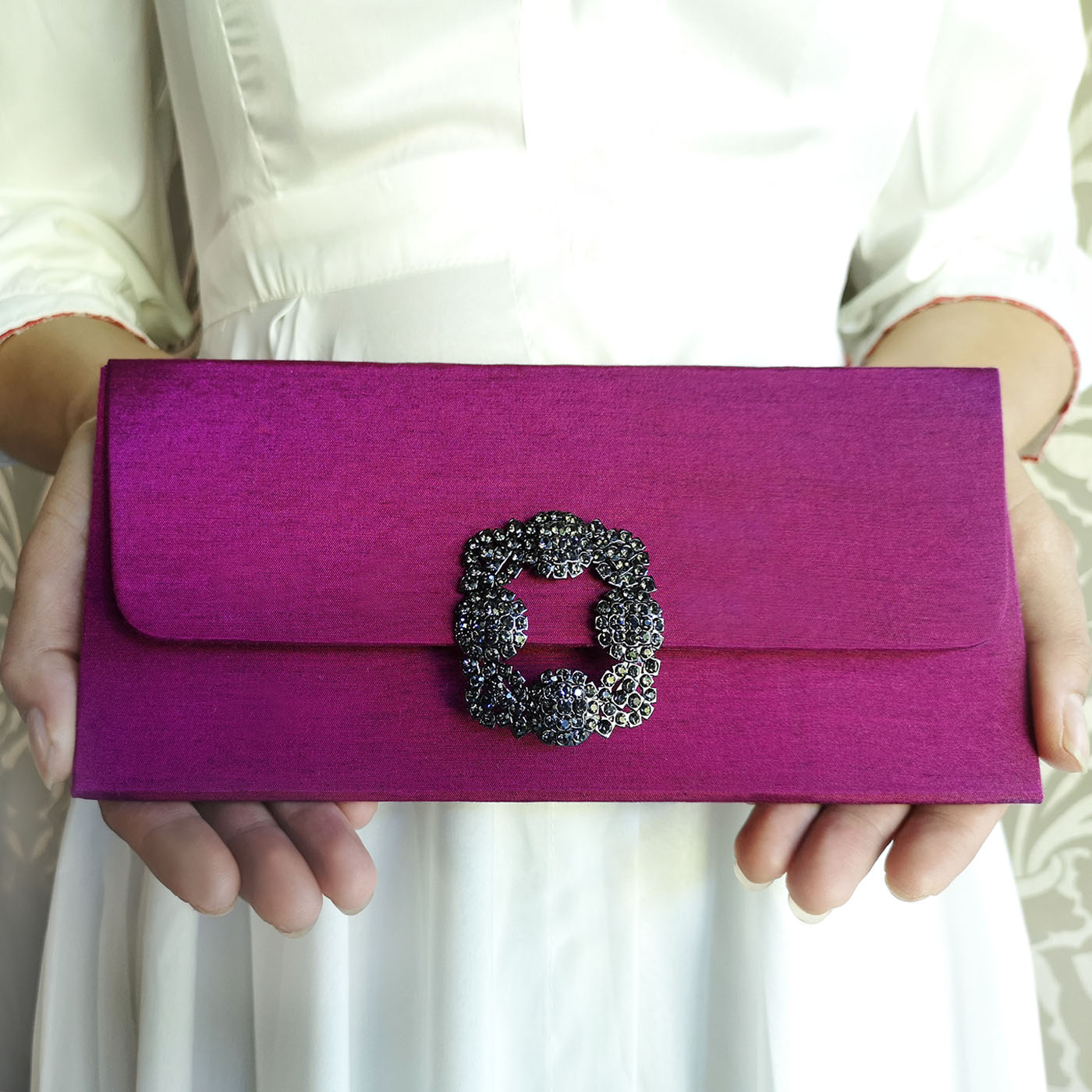 Design
The design associates at Dennis Wisser can help you create the bespoke clutch bag you have in mind. Imagine this enviably thin purse covered in sumptuous velvet or luxurious silk, fitted with a magnetic clasp and embellished with a rhinestone brooch. A clutch like this is a perfect gift for the damas in your quince or the women in your wedding party.
Too often you'll see women dressed in gorgeous gowns, but they still sling an awkward and bulky purse over their shoulder. A feminine, elegant clutch does what a shoulder strap purse cannot do. It allows your formal dress to stand out on its own.
You can also select a bag pre-designed by Dennis Wisser. The Thai Elephant Cotton Clutch Bag is a harbinger of good luck and easy style, with its parade of elephants wearing red and green blankets. The pachyderms march trunk to tail against a black background, making this simple clutch the perfect accessory for any little black dress.
Long known as a symbol of strength and wisdom, the elephant is a whimsical decoration for the purse. This purse is a wise choice for the woman who wants a pert little accessory that complements any ensemble.
If having a purse that must be hand carried is a concern for you, have your bespoke clutch purse fitted with a long strap so you can wear it on your shoulder and keep your hands free.
With or without a strap, every woman should have at least one clutch bag in their wardrobe.