You can plan your wedding in the most expensive, luxurious location on the planet, but that makes no difference if it's not available. There is available, as in they take your money and set aside a time and place for you, and then there is available where the venue takes steps to make you feel like you are royalty, and they are there for your every beck and call.
Before you put down any money on your wedding venue, ask the director some very pointed questions:
How many events are scheduled for each day?
Unless you find a private facility, many wedding venues are set up to take on multiple events at one time. While one or two other events shouldn't take away from the attention yours is given, you do want to avoid just being one part of a major circus going on behind the scenes. If they have 6 different halls and 5 other events scheduled for the same day, your wedding reception is going to suffer.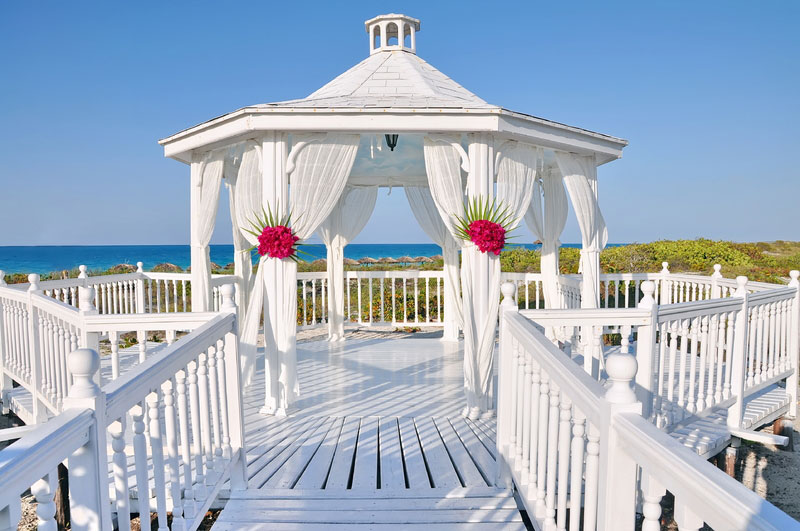 How much space are you and your guests given?
With a wedding, you have to think outside of the reception room. There needs to be a separate room for the bride and groom to wait in before making an entrance. There should also be areas where guests can socialize outside of the seating chart. If you are being restricted in space because of other events that are taking place on the same day, you and your guests will not feel comfortable.
How are the other events timed against yours?
When there are other weddings and special events taking place, you want to at least make sure that they are being timed in stages. You don't want your guests to arrive to a long line of cars that have nothing to do with your wedding. You also don't want them having to wade through crowds in an entrance hall as they try and figure out which reception room has been set aside for you. The venue should be staggering start and end times of events scheduled for the same day so that the parties don't accidentally get thrown together.
What are the policies for allowing the wedding planner in ahead of time?
Even if the venue is saying that they are taking care of everything, your wedding planner or other person in charge should be allowed to show up early and make sure that everything is in place and perfect. This gives them time to check on floral arrangements, make sure that the seating is right, and set out any favors like your luxury silk bags. You can't trust that the venue will see to all those small details that will make your wedding day perfect.
Bonus Question: How flexible is the timing?
The best weddings end when the bride and groom are ready to drive off into the sunset. A great wedding venue will allow for more time if your guests are having too much of a good time to leave. If your friends and family are known to party past last call, make sure that the venue will let them.
The answers to these questions will give you an idea of how available the spot really is. If you feel like your special wedding is just another gear in a bigger wheel, look for somewhere else where yours will be treated like a royal event.